Cyber-crime is any form of misconduct committed on the internet or computers with a main aim of defrauding or stealing from users.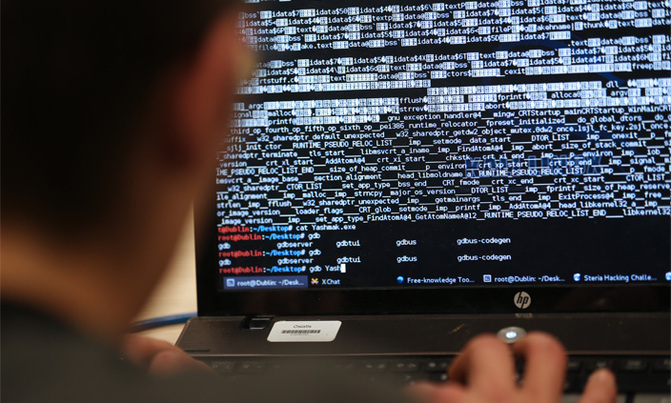 Information Technology enthusiasts mainly youth drawn from different government agencies and private organisations such as banks and telecommunication companies have been skilled in cyber security to fight hackers in the country.
Cyber security according to experts is the practice of protecting systems, networks, and programmes from digital attacks.
These attacks are usually aimed at accessing, changing, or destroying sensitive information; extorting money from users; or interrupting normal business processes.
To fight and prevent illegal hackers, the National Information Technology Authority (NITA) in partnership with KIPYA Group and BIT2BIG information Technology companies skilled about 30 Ugandans in certified ethical hacking, which deals with detection and prevention of hacking by wrong elements.
"People are hacking people's phones, bank accounts, social media accounts and company websites. This training is to enable Ugandans to be able to acquire knowledge on how this can be avoided," Michael Kiberu , a cyber-security expert said.
He made the remarks on Tuesday at the ministry of Information and Communications Technology in Kampala, where the one week's training, is being conducted.
Kiberu implored the Government and private companies in the country to embrace trainings on cyber security, to be able to prevent hackers.
 A recent report on cyber-crime in Uganda put the country's annual monetary loss through the vice at sh122b.
Cyber-crime is any form of misconduct committed on the internet or computers with a main aim of defrauding or stealing from users.
According to the Africa cyber security report 2016, the increase in the cost of cyber-crime in the country is due to the increased sophistication of local cyber criminals, who now deploy complex methods, as well as lack of practical regulatory guidance from government and industry regulators.
However according to Kiberu, with increased awareness and skills on cyber security, the country can be able to prevent and reduce on cases of cyber crime.
"The Government, Police should invest in trainings like these, so that they are able to detect and prevent these hackings," he said.
Jobs
Irene Muyama from KIPYA and KIPYA Group and BIT2BIG information Technology companies, noted that besides acquiring skills on ethical hacking, beneficiaries are able to find jobs as experts on hacking, since they are recognised by the EC-Council, a global  leader in Info Sec Cyber Security certification programmes like Certified Ethical Hacker and Computer Hacking Forensic Investigator.
"After this training, you get a certificate, which is internationally recognised. The training is good for Ugandans and the companies because they get skills on how to protect their systems from hackers," Muyama said.
At the end of the training, the trainees will according to Kiberu , have skills on how to hack (legal) and prevent hacking and assess  hack risks among other skills on cyber security.